Contact this business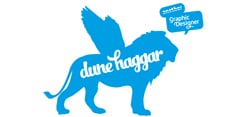 10% discount off your next project. Branding, web, stationery, illustration all counted. Get going!
Your first invoice will have a neat 10% deduction from the total. And quite possibly a free coffee depending on my mood.
Dune Haggar
Yes that's my real name, and if you have had your coffee you may of guessed I am a graphic designer. I live in the stellar environs of Dunsborough, Western Australia. Drop by and have a chat, I'm over the road, not over the continent.
I could talk in third person about myself all day – but not today. I am a motivated, flexible, lateral thinker – a graphic designer who has a broad knowledge of the Design, Print, IT, Media multiverse. I have skills ranging from print to sound design and from vector to pencil artwork.
Situating myself Dunsborough, Western Australia has been one of them "good moves" (you should do it). I have a great network of colleagues – there's some seriously smart local talent. I have access to Social Media Geeks, Marketers, Photographers, Web Dev Nerds and great local coffee to work with me on your next project. *Insert your favourite "call-to-action cliche line" here* and read on…
www.dunehaggar.com.au
This offer is only available to valid Local Advantage members