Contact this business
575 Commonage Road, Quindalup, WA 6281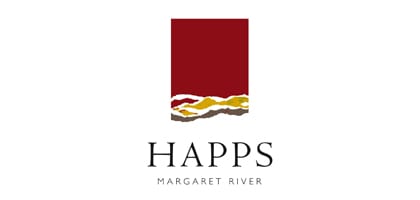 10% off any purchase at the cellar door. Concession pricing on all events and cinema nights.
Conditions of offer: 
When purchasing tickets for events and cinema nights simply select the 'Local Advantage' price option via the www.happs.com.au website. Local Advantage membership card must be presented when entering events venue or at cellar door for purchases.
Welcome to Happs Wines
Happs is the producer of table wines under two labels 'Happs' and 'Three Hills.' We pride ourselves on our innovative and passionate spirit, pushing the boundaries of the flavour frontier to produce sweet, dry, preservative free, fortified and rare varietals.
Established in 1978, Happs has the largest range of wine styles in the Margaret River region. Visit our cellar door in Dunsborough to sample our many wines.
Also on site is Happs Pottery and Gallery, which has been producing contemporary thrown and hand-built ceramics since 1969.
Happs Wines provides a beautiful setting for weddings, corporate and leisure events. Every summer Happs hosts Cinema Under The Stars, showing a wide range of movies which are best enjoyed with a glass or two of Happs wines.
This offer is only available to valid Local Advantage members