Contact this business
Yallingup
Receive $20 off an initial BodyTalk session for you, your child or your family (normally $140).
Not to be used with any other offer or discount. Please mention this offer at the time of booking.
BodyTalk is a simple and effective holistic therapy that allows your body's energy systems to be re-synchronized so they can operate as nature intended. Energy healing services for mind and body.
It's the service you need when you don't quite know what you need.
BodyTalk can help to:
– Reduce Anxiety
– Reduce Stress
– Improve Relationships
– Emotional Support
– Managing Feelings
– Pain relief
– Support for Families
– Support for Pregnancy
– Change of Life
– Sensitive kids
– Animal Balancing
Melia is an experienced practitioner fully certified through the International BodyTalk Association and advanced BodyTalk training along with other energy medicine techniques. Professional member of the International Institute of Complimentary Therapies, South West Holistic Health Practitioner network and the International BodyTalk Association. Certified BodyTalk Practitioner, Reiki 3, BAppSc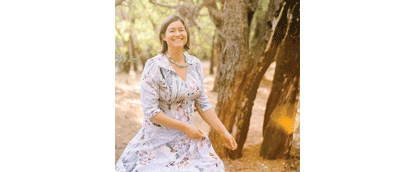 This offer is only available to valid Local Advantage members