Contact this business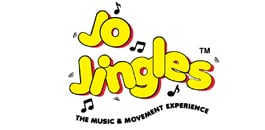 Receive 1 class FREE. Applies to all towns in South West WA!
This offer is only redeemable at Jo Jingles South West WA. Offer entitles one child to register for a whole term with one free class.Subject to class availability. Normal registration conditions apply.
I feel every child should have access to music at an early age and I wanted to bring this opportunity in to the community in which I live. It is great to see children develop their musical, social and motor skills, watch them grow in confidence through our music and movement sessions and especially see their happy smiling faces as they greet Jo each week.
I feel so honoured to be experiencing these early years with your children. I am dedicated to giving the very best music & movement classes for young children, with a clear emphasis on making the whole experience fun and educational for both you and your child. If you've never tried Jo Jingles before, come along and give it a go – I guarantee you won't be disappointed!
Happy Jingling!
Catherine x
This offer is only available to valid Local Advantage members