Contact this business
3 / 129 Bussell Hwy, Margaret River 6285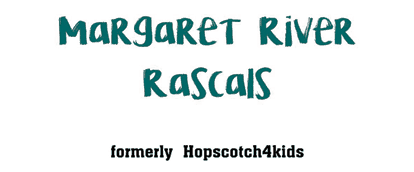 10% off when you spend $100 or more!
Not applicable with other offers.
Welcome to Margaret River Rascals,
Duncan and I, Stella, always dreamed of raising our children in Margaret River, WA. Since there aren't a lot of jobs in this region for our professions, we decided to jump into the cold water and buy an existing business. As my mother had operated children stores in Germany for more than 20 years, we thought that we could change the philosophy of the previously named store Hopscotch4kids by bringing in less expensive but amazing European quality fashion as well as keeping the high standards of toys and gifts. So far the local community has welcomed the changes to the store and now we think it's time to also provide for our customers in Perth and all over Australia.
We hope you like our products and to maybe meet you in person one day. Cheers!
This offer is only available to valid Local Advantage members