Contact this business
6 Wilson Avenue, Quindalup WA, Australia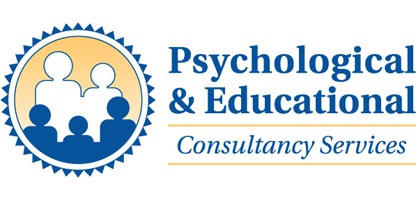 5% off all child or adult psychological and/or educational assessments (e.g., ADHD, Learning Disorders/Disabilities, Dyslexia, Dysgraphia, Dyscalculia, Autism, IQ, etc)
Conditions of offer:
Must present with a valid Local Advantage membership
PECS QUICK POINTS
 Dr Langsford has a PhD in Educational Psychology, a Bachelor of Education with First-Class Honours, and a Bachelor of Psychology and has been conducting assessments in private practice since establishing Psychological & Educational Consultancy Services in 1999.
 Dr Langsford is a Registered Psychologist with the Psychology Board of Australia (PBA) and the Australian Health Practitioners Regulation Agency (AHPRA).
 Dr Langsford is a full member of the Australian Psychological Society (APS) and Australian Association of Psychologists (AAPi).
 Dr Langsford is an APS College of Educational & Developmental Psychologists Academic Member. To be awarded Full Academic Member status, an individual has to have completed a PhD in psychology, have at least two years' experience as a researcher or educator in psychology in the College specific area of practice, and have published a notable body of relevant research in the College-specific area of practice.
 At the start of 2018, Dr Langsford decided to return to be the sole practitioner at PECS. Therefore, any child or adult clients/patients you refer are guaranteed to be assessed by a highly qualified and very experienced psychologist who has conducted more than 4000 assessments over the past 20 years.
 Dr Langsford ensures the assessment is conducted within 21 working days of the patient's/client's initial contact, and the report is completed within 7 working days from the assessment.
 The most common assessments conducted by Dr Langsford are for ADHD/ADD, Learning Disorders (aka Dyslexia, Dysgraphia, Dyscalculia), Autism, Memory Impairment, Intellectual Deficiency, IQ, Disability Support Pension, Special Examination Arrangements, and Medico-Legal/Personal Injury.
 At time of printing, Dr Langsford has 140 Google Reviews from previous clients. 138 have rated his services as 5 stars. To view these Reviews, see link at very bottom of the www.pecs.net.au homepage.
 Dr Langsford is often described by educational and medical professionals as providing one of the best assessment and reporting services in Western Australia. Please see www.pecs.net.au/pecs-example-reports for a variety of example reports and also the Google Reviews as testament of this.
 Dr Langsford's assessments are provided at set fees to ensure no surprises for the client/patient, and attract private health and Medicare rebates, making them even cheaper for the referred clients/patients.
 Due to increasing wait-times to see a Medical Specialist; many Paediatricians, Psychiatrists, and General Practitioners are now requesting that an assessment is completed by Dr Langsford prior to the patient seeing the Specialist for the first time, so they have a wealth of information at first appointment.
 In 2015, Dr Langsford was personally selected from a shortlist by the then Federal Minister of Health (the Hon Sussan Ley) to be part of the 13-member Mental Health Expert Reference Group (MHERG). The group was formed to provide advice to the Commonwealth Department of Health in relation to the government's response to the National Review of Mental Health Programmes and Services. Dr Langsford was the only practising psychologist in Australia appointed to the group, and the only member in the group from Western Australia. For full details, please see www.pecs.net.au/pecs-profile.
 With regards to ADHD, Dr Langsford has conducted over 1500 ADHD assessments for various Psychiatrists and Paediatricians, was asked in 2014 to be on the National Shire ADHD Expert Panel for the "A Snapshot of ADHD: A Consumer and Community Discussion", and in April 2018 is the only Psychologist from Australia participating in the ADHD Institute's "Meeting of the Minds" forum in Madrid – which is an invite-only meeting "providing a forum for ADHD scientists and clinicians to discuss the latest scientific evidence and share best practice in the management of ADHD". www.adhd-institute.com
 Dr Langsford's extensive knowledge of a wide range of disorders led to the creation of the award-winning PsychProfiler, which is oriented to the DSM-5 and has been the most widely used Australian global psychiatric/psychological/educational assessment tool since 2004! see: www.psychprofiler.com
Please see www.pecs.net.au for full details
This offer is only available to valid Local Advantage members