Contact this business
2 Rosa Brook Rd Margaret River WA 6285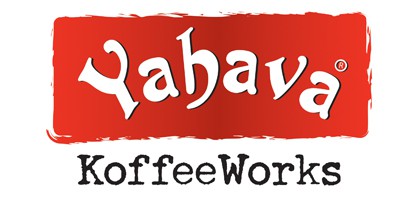 Stock up your coffee for home or work. Receive a complimentary 250g bag of Specialty Estate coffee when you purchase a kilo or more of coffee in store.
Conditions of offer:
Limit of one free bag per purchase.
The kilo of coffee can be made up of different size bags (e.g. 2 x 250g and 1 x 500g).
What's Yahava?
Yahava KoffeeWorks is really an adventure company.
It was founded in 2001 by the not very famous Dutch explorer and coffee fanatic Alex Kok (aka the Koffee Baron). The Baron's dream was to travel the world's great coffee growing regions on his motorbike and discover the very best of the best coffees, then ship the beans back to Western Australia. In his Metricup Road shed he would roast the coffee beans to perfection, carefully grinding and then brewing the most indescribably good coffees. People came from far and wide just to sample the Baron's coffee.
No one really knew the Baron but his Yahava coffees and his little shed became famous. Today we still travel the world looking for the very best coffee beans and we roast and brew our coffee exactly as The Baron taught us.
Now it is your turn to explore the fabulous world of coffee and tea.
Good luck with your adventures and never be afraid to try something new or ask a question. We guarantee you will discover something new and just maybe you will stumble across something that could change your life.
As the Baron would say: "Proost"