Contact this business
448 Chester Pass Rd, Albany WA Albany WA 6330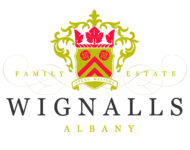 Local Advantage Exclusive Offer
20% off wine when you purchase 3 bottles or more.
Offer Conditions
· Available at Wignall's cellar door only
· Not applicable to sale or reduced items
About Wignall's Winery
When was the last time you lifted a glass of wine, savoured the aroma, viewed the colour, took that first sip and experienced that "Wow" factor? At Wignalls Wines we are confident that's exactly what you will do when you savour our award-winning wines. In 2004 Wignalls Wines Cellar Door was awarded the coveted one of the best twenty five cellar doors in Australia. When you consider just how many other cellar doors there are, that must mean something rare and special. MORE THAN SIXTY TROPHIES and GOLD'S have been won by our family estate to date, both Domestically and Internationally.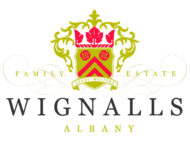 This offer is only available to Local Advantage members.