Contact this business
100 Bussell Highway, Margaret River WA, Australia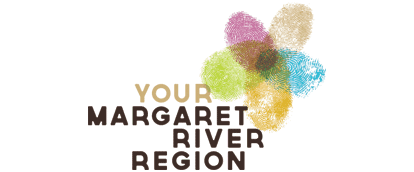 The Margaret River Busselton Tourism Association manages six of the most incredible natural and heritage attractions in Australia's South West; both above and below the ground. Descend into the pristine beauty of our spectacular caves or climb to the top of our historical lighthouses for breathtaking views over stunning coastline.
Explore…
Cape Naturaliste Lighthouse
Cape Naturaliste Lighthouse fully-guided tours provide fascinating insights into the functions of the working lighthouse and the region's maritime history. Easier than most lighthouses to climb, this tower is accessible even for small children. From the tower balcony the panoramic views of the Indian Ocean and Geographe Bay are breathtaking.
Ngilgi Cave
Ngilgi Cave semi-guided tours begin with a guide accompanying visitors into the exquisitely decorated cave; named after the Aboriginal spirit 'Ngilgi'; Visitors then explore on their own; with another guide stationed at the centre of the cave to provide more information. Ngilgi Cave was the first tourist attraction in WA.
Mammoth Cave
Mammoth Cave self-guided tours allow visitors to explore by themselves, while listening to an informative 'audio tour'; available in English, French, German, Malay, Mandarin. This is the easiest of the caves to tour, with the first chamber accessible by wheelchair. Mammoth Cave was an important paleontological dig-site early last century.
Lake Cave
Lake Cave fully-guided tours take visitors into a stunning pristine chamber deep beneath the earth. After descending through a giant sink-hole, past towering karri trees to the floor of a sunken forest, visitors enter the cave; where a tranquil lake reflects incredible crystal decorations that grow from the roof above.
Jewel Cave
Jewel Cave fully-guided tours showcase the beauty of WA's largest show cave. Visitors are immediately awed by the breathtaking magnitude of the first chamber; which is home to one of the longest 'straw' stalactites in any Australian tourist cave. Visitors tour through three massive chambers of this profusely decorated cave.
Cape Leeuwin Lighthouse
Cape Leeuwin Lighthouse fully-guided tours take visitors to the top of the tallest lighthouse on mainland Australia; where a vast seascape unfolds, and the Southern and Indian Oceans meet. Situated at the most south-westerly point of Australia, this is still a vital working lighthouse for vessels navigating the treacherous cape.
MRBTA also manages Forest Adventures South West, a high ropes adventure course park. Search 'Forest Adventures' on your Local Advantage app for more detials.
This offer is only available to valid Local Advantage members