Contact this business
5 Barker Road Albany WA 6330
Local Advantage Exclusive Offer
Workplace Mental Health First Aid Course – Special offer $25 off – now only $150 per member.
A recent study showed that every year 1 in 5 australians will experience a common mental illness. That equates to millions of Aussie's going to work while experiencing mental health problems.
The costs of compensation claims and rising absenteeism from mental health problems has resulted in businesses recognising the benefits of creating mentally healthy workplaces.
Our one-day Mental Health First Aid course creates confident workplace mental health first aiders who will be able to use their knowledge of mental health conditions to promote positive attitudes towards mental health in the workplace.
This qualification teaches participants to recognise the signs and symptoms of common workplace mental health issues and know how to effectively respond and guide a person towards the right support. They'll also learn about legislation and key policies for managing mental health in the workplace.
The course is aimed at employees and managers intending to develop their knowledge of mental health conditions.
We have Training centres in Albany and Bunbury where we run scheduled courses, or we can come to your workplace (minimum 6 participants). Custom courses also available.
Offer Conditions
When booking a course, mention Local advantage for your $25 discount, then show your valid membership to redeem on arrival.
About ATC Work Smart
ATC Work Smart is an organisation that manages Traineeships, Apprenticeships, Group Training Options, Labour Hire, Recruitment and Training. We service a wide range of industries and assist employers with their recruitment and labour hire needs and can also place apprentices and trainees in the work place. Our team of professionals will provide ongoing support for placements. Our training arm delivers nationally recognised community services and health qualifications. We deliver courses in Aged, disability, home and community care including Manual Handling and Medication Support. Weekly first aid, CPR and LVR courses for everyone. Training also available in Business and Hospitality.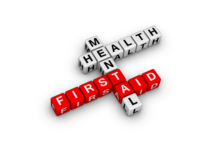 This offer is only available to Local Advantage members.