Contact this business
Unit 5/2 Barnesby Dr Yakamia WA 6330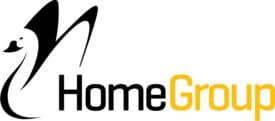 Local Advantage Exclusive Offer
Bonus $1,500 prestart allowance
Home Group Great Southern is thrilled to offer a bonus $1,500 allowance to Local Advantage Members at prestart. This offer is valid at the time of contract signing to build your beautiful new home.
Offer Conditions
The $1,500 Prestart allowance is to be spent at prestart only and no cash refunds/transfers are applicable.
About Home Group Great Southern
At Home Group, we are Albany & the Great Southern's most award-winning new home builder. With a fantastic range of home designs to pick from, Home Group can also assist you with a custom designed home to include every feature just the way you want it. We use local, quality trades and have access to a team of highly qualified financial experts that specialise in construction loans. Home Group are also able to offer exclusive house and land packages. See the difference in a home built by Home Group.
This offer is only available to Local Advantage members.