Contact this business
39 Forest Road Ocean Beach WA 6333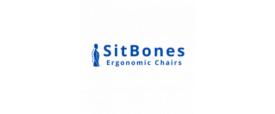 Local Advantage Exclusive Offer
Local Advantage members receive a two day obligation free trial of unique Ergonomic Office Chairs.
This allows you to experience the benefits to Health, Posture, and Productivity, my chairs offer before purchase.
I come to your office with my chairs, set you up in Perfect Posture, considering height of desk, height of screen, angle of screen, type of keyboard, and adjust the chair to suit your particular characteristics.
This is all obligation free.
Offer Conditions
Free within a 50km radius - a small fuel levy may be charged if outside of this area.
Not to be used in conjunction with any other offer.
About SitBones Perfect Posture Seating
I have invented, developed here on the South Coast, (Patented for Australia), arguably the most effective Ergonomic Office Chair on the market. I have sold my chairs to all the Health Professionals, including Doctors, Physiotherapists, Chiropractors, Occupational Therapists, Ergonomists, and Counsellors. The chairs are unique, fully adjustable, have a three year warranty, and come in a range of fabrics and colours. My chairs offer full back support 100% of the time, can reduce back pain, increase your energy and focus for maximum output, and are suitable for all shapes and sizes.
This offer is only available to Local Advantage members.