Contact this business
Unit 7/81 Proudlove Parade Albany WA 6330
Local Advantage Exclusive Offer
Complimentary Brand Audit Valued at $150
Offer Conditions
This offer is non-transferable. Please speak to our friendly team for more details.
About Synergy Graphics Albany
Synergy Graphics is a design studio founded in 2003 by principal designer, Nicola Edwards, in Albany, on the stunning south coast of Western Australia.
Our business creates unique graphic design solutions for businesses big and small, not-for-profit organisations, and all tiers of government.
Every one of our clients has a unique message to communicate – a unique offering that sets it apart. Our job is to help communicate that message clearly through effective graphic design that can be applied to print, digital, signage, and social media formats.
Our services include branding, web design, and the creation of promotional material for print and digital audiences. We can even develop and run social media and email campaigns.
We will work closely with you and guide you through the entire process, so together we can create and deliver that unique solution to get your message across and help set you apart.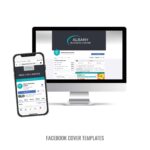 This offer is only available to Local Advantage members.