Contact this business
60 Earl Street Albany Albany WA 6330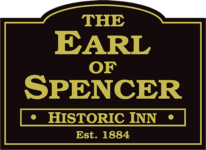 Local Advantage Exclusive Offer
10% Discount on Food
Offer Conditions
Offer valid between 5.30 - 8.30pm
Not to be used in conjunction with any other offer.
About The Earl of Spencer
One of the oldest taverns in WA, The Earl is a family-friendly, traditional English-style pub with a modern twist.
Expect pub food and drink favourites, as well as a delicious seasonal menu, local wines and new beers to try on tap.
Come on the weekend for some live tunes, sit by the fireplace in the colder seasons, or enjoy a bevvy in the beer garden.
This offer is only available to Local Advantage members.