Contact this business
74 Chesterpass Road Albany WA 6330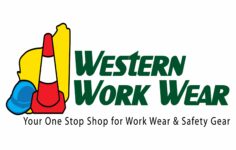 Local Advantage Exclusive Offer
10% off storewide
Offer Conditions
Not to be used in conjunction with any other offer.
About Western Work Wear
Welcome to Western Work Wear and our online retail outlet for Work Wear and Safety Gear. We are committed to providing a first-class online shopping experience and stock an extensive range of Australian and international brands that are delivered direct to you from our Western Work Wear retail outlet located in Albany, Western Australia. While we are a small business we offer supplies to large business, mine workers, farmers, wineries, restaurants and trades with the full range of safety work wear, Personal Protective Equipment (PPE), work boots and safety equipment required in today's modern workplaces.
Our Commitment to You
We have established a strong and trusted relationship with our customers and we pride ourselves on delivering great customer service at a competitive price. If you have a question or need assistance call Western Work Wear on (08) 9841 8096 – our team of well trained, friendly staff are happy to help. If we don't have it in-store today, we will source your requirements in a prompt and professional manner to best suit your needs. We hope your shopping experience at Western Work Wear is happy and successful.
Store Opening Hours
Monday to Friday 8.30am – 4.30pm
Saturday 9.00am – 12.00pm
This offer is only available to Local Advantage members.