Contact this business
8/15 Dunn Bay Rd Dunsborough WA 6281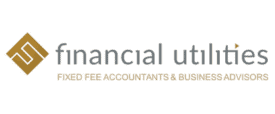 Local Advantage Exclusive Offer
10% off all bookkeeping, accounting, tax and business consultancy services.
About Financial Utilities Pty Ltd
Financial Utilities based in Western Australia, is a progressive, modern accounting and business advisory firm with a focus on helping business owners gain more sanity, clarity and freedom in their lives by offering a broad range of business services that simplify and focus on growth and profitability.
With tailored solutions for small to medium businesses in Australia, and decades of experience, we understand this sector, we understand the lack of budgets and the lack of resources and we understand the NEED for business owners to regularly receive proper support.
At Financial Utilities we are passionate about helping businesses and entrepreneurs achieve business and personal wealth – because running a business should be rewarding!
This offer is only available to Local Advantage members.