Contact this business
11 Cookworthy Road ABBEY WA 6280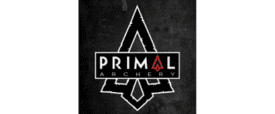 Local Advantage Exclusive Offer
15% off any activity
*Offer not available during school holidays.
———————————————————-
Offer Conditions
Not to be used in conjunction with any other offer.
Discount applies for up to four people.
Can be used for multiple activities, but must be completed in a single transaction.
*Offer not available during school holidays.
About Primal Archery Busselton
Primal Archery's crowning glory is its 10-target archery course, set under the peppy tree canopy. It has been such a popular archery spot in South West Australia that they've now added a 5-target course for fun in the sun! It's perfect for the first timers and experienced alike with a starting age of 6 years.
The targets vary in distance and each has multiple difficulties for you to shoot from. Their prices include equipment rental, and discounts apply if you prefer shooting with your own gear*.
Don't want to shoot at a target? Why not shoot your friends (SAFELY!) Archery Tag is a crazy fun combat-based sport, a hybrid mix of Archery and Dodgeball – take all the best bits and you have Archery Tag! Play by shooting foam-tipped arrows across a field, all while dodging those incoming arrows.
Slow things down with a round of our 9-hole mini-golf course. Custom built by the original park owners back in 1988, this course is an oldie but a goody! A favourite addition to the mini-golf has been the spinners. Spin the wheel before each hole for a crazy twist to your match!
Memberships and Competitions coming soon! Check their website for details.
We have drinks and ice-creams on site and you're more than welcome to bring your picnic lunch
Join the fun and try archery today!
This offer is only available to Local Advantage members.