Contact this business
Unit 6/9 (Upstairs) Griffin Road Dunsborough WA 6281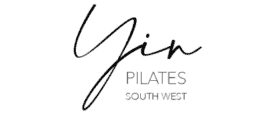 Local Advantage Exclusive Offer
10 x Classes for $200 (Normally $260)
Reformer and floor classes included
1 pair of grip socks. (Value $20)
Offer Conditions
Expiry date of sessions within 3 months from Enrolment. No refunds.
To redeem this offer please call or email. You will need to show and redeem the offer in the app on arrival.
About Yin Pilates South West
Yin Pilates South West is a lovely private Pilates and movement studio.
This beautiful studio offers classes in the following:
Pilates Reformer (6 Reformers only) classes to suit all levels from Beginners to Advanced.
Mat and Barre Classes,
All sessions are run by a qualified Pilates Practitioner.
– Improve Core Strength
– Build more lean muscle tissue
– Improve Flexibility
– Create harmony between mind and body
– Learn to relax and reduce stress
Feel the difference in your mind and body after the first session!!
Book now to reserve your place.
This offer is only available to Local Advantage members.