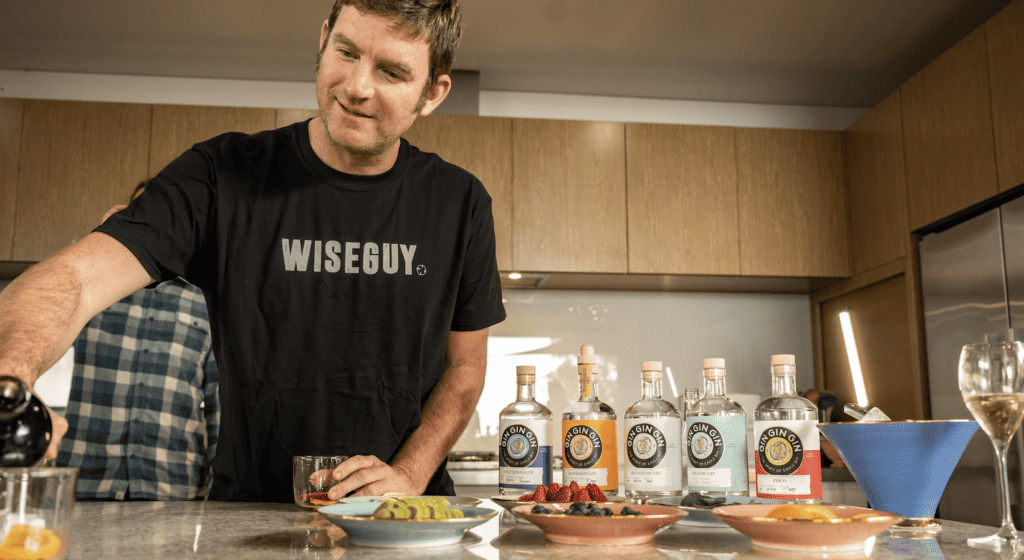 Wise has made premium wine for over 20 years, picking up plenty of awards both at home and internationally.
When Greg Garnish and Denys St Pierre joined the team they began an exciting foray into distilling, and they now make a range of spirits distilled on site.
The big difference is that each litre of Wise spirit is made from nine litres of gin gin clone chardonnay, hence the Gin Gin Gin range.
Wise Signature Gin was recently one of only two West Aussie gins to receive a medal at the 2020 London Spirits Award (a huge achievement!) and the Organic Gin was certified organic in August – organic juniper berries, organic gin gin chardonnay, all distilled right here in Eagle Bay.
You can watch theses and many other exotic spirits being distilled on site, sample them and take them home. The Australian designed and built 'STILLDragon' Still operates most days in their Tasting Room at the Wise Estate in Margaret River.
Distiller, Greg Garnish is passionate about traditional distillation. He uses pristine on-site rainwater and a range of secret recipes and techniques to make spirits that are unique and deliver a real 'WOW' factor.
Greg invites everyone to drop into the Wise Tasting Room and observe the Wise Still in operation at close quarters and taste the range. The amazing view overlooking Geographe Bay is a bonus!!
Local Advantage members can enjoy a free Wine & Gin tasting and receive a generous 20% discount off purchases*
*Discount excludes rare spirits and Icon Wines
Visit www.wisewine.com.au to find out more