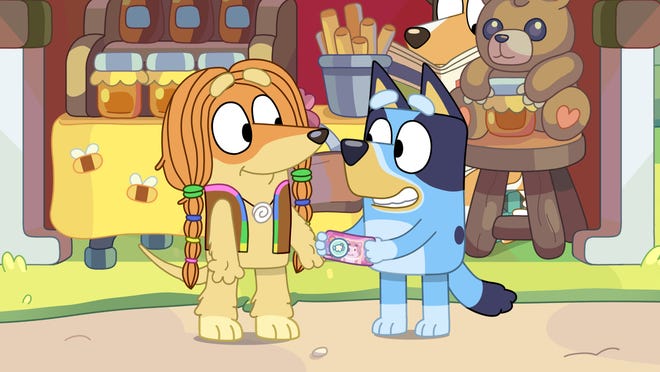 Shop Local: What's in it for me?
Feel good, save and support your community with Local Advantage
"Please shop local, support local business." It's a phrase we hear again and again, but why do it? Actually, there are many reasons why shopping at local stores, markets, breweries and wineries make sense, and why Local Advantage benefits our whole community.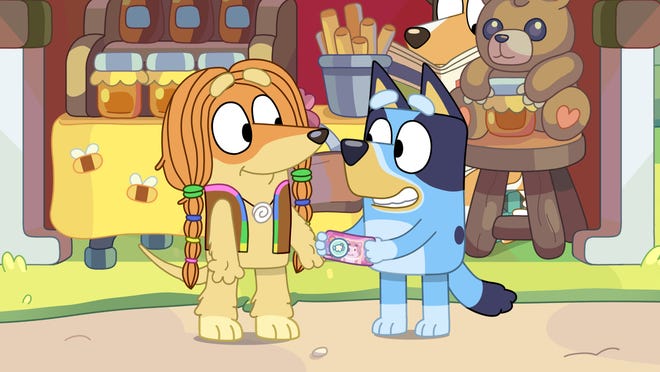 Parents of young kids will no doubt be familiar with the hit Aussie cartoon, Bluey. In the episode called Markets, Bluey wakes to find $5 under her pillow from the tooth fairy. Eager to spend her loot, she heads to the local market with her friend, Indy. This educational episode is a prime example of how money has a positive flow-on effect, and it's impressive to see this being taught to our youngest consumers.

Bluey shops at the local market and buys a toffee apple. The vendor then buys a sausage with the money he earned from selling his apples. The sausage vendor then buys a carrot juice from the juice van, who needs to buy more carrots from the farmer. The $5 goes around the market until it ends up in the hands of Indy's mum who gives it to the girls to put in the market singer's guitar case. It's an excellent feel-good example of "what goes around comes around".
Keep reading to find out how a 'shop local' attitude and commitment is beneficial for you and the community.
Support local business
Like Bluey, if you shop local in Dunsborough and spend $20 on gorgeous natural soap from Corrynne's Natural Skincare, they might buy a coffee and healthy lunch at Merchant and Maker. The owners of Merchant and Maker then may take their kids to Next Level Monkey Business on the weekend. Next Level Monkey Business buys local honey from Icon Honey to serve in the cafe. The beekeeper uses that money to buy fresh fruit and veg at BG's Farmstand – a business he found on Local Advantage, making that $20 soap purchase beneficial to many small businesses.
Stimulate local economy
The more money we all spend in our local community, the more the local community will have to spend in the community. So, all that 'shop local' money goes around and around to keep the economy healthy and strong. A strong economy offers stability and harmony. It also provides more business opportunities, which means more choice for consumers.
Create jobs
As you can guess, the busier a business is, the more help they'll need to operate. Naturally, this means more jobs for locals. Next time you buy local, take pride in the fact that you are creating employment and contributing to someone's livelihood. Maybe you work in a local business and enjoy the 'shop local' effect firsthand!
Reduce seasonality
Businesses, especially ones in our beautiful holiday town, rely on local support during the offseason to keep them afloat. Let's face it, not all tourist seasons are profitable – it can be really hit and miss. Get behind your favourite restaurant and treat yourself to a nice meal out. You'll find favourites such as Goanna Café, Eagle Bay Brewing Co and The Studio Bistro in the Local Advantage offers which will save you 10-20% off your bill. Why not play tourist in your own town and take advantage of discounts at All Sea Charters or Jet Adventures and get out on the open water! Wine lovers could do a wine tour with Grape Escape and leave the driving to someone else.
Fresher and faster
How good is buying local produce? It's a no brainer that shopping local for fruit, vegetables, meat, seafood, and dairy means you'll get fresher, healthier food for you and your family. Check out Yallingup Cheese Company for unprocessed, artisan cheese (the Feta is to die for), Dunsborough Butchers for meat, Vasse Valley Hemp for hemp seeds, The Colony Concept for raw honey, and Yahava Koffeeworks for coffee beans.
Save money
When you become a member of Local Advantage, not only will you be supporting local businesses, stimulating the economy, creating jobs, reducing seasonality, and getting fresher, healthier products and faster services, but you will also save money! Over 250 South West businesses offer Local Advantage members amazing discounts and offers to encourage you to shop local. On behalf of those amazing local businesses – thank you for shopping local.
---
Are you ready to shop local, support our community and save? Join Local Advantage now.
Local business owner? Add your business to the program for free – learn more here.
---