Kelly-Ann Bunney |March 2021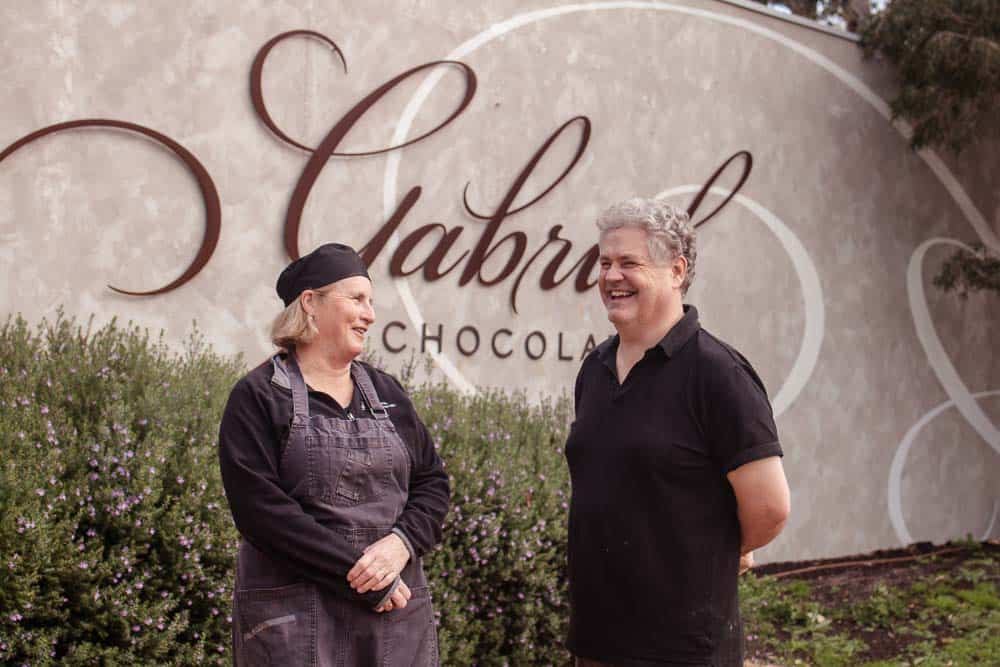 It doesn't take much to convince me that a visit out to Gabriel's Chocolate is a good idea!
I've visited many times before, as I am sure many of you have, I've also consumed my fair share of their delectable chocolate creations, as I am sure many of you have as well, however my most recent visits have been different.
Different because I've had the pleasure of meeting owners and creators, husband and wife team Gabriel and Ruth.
Both quiet and unassuming, once you get them talking, their passion for creating quality single origin chocolate and bringing this knowledge to the people, is very clear.
Gabriel is Western Australia's first bean to bar Chocolate Maker. So there are no surprises that he comes with a number of awards and accolades from around the country/world for his work. Not that you would know this when you walk through the doors and shake his hand (or elbow bump), his humble nature is very comforting.
When asked about the driver behind starting their business, Ruth explains "there is almost this mystical alchemy of chocolate making, not many people really understand the process and what's involved in creating quality chocolate. So we really wanted to share this knowledge with people and create a tasting experience where people could really go on a journey as they tasted cacao beans sourced from all of the globe".
"We source some of the world's premium fine flavour cacao beans and we ship them to our custom facility right here on site, to be transformed into world class chocolate."
Gabriel explains "our passion is to work with what nature provides in each individual sack of cacao beans that we receive."
"Each bean is hand sorted, carefully roasted, and immediately winnowed to produce cocoa nibs good enough to eat by themselves"
Through their custom approach of grinding and refining they are able to preserve and enhance the naturally occurring flavours in the cocoa bean to produce their range of single origin chocolate. From the intensity of a 99% dark to their creamy white chocolate, they really have something to suit everyone.
When asked about the business name, Ruth laughs as she explains "well many of the obvious Chocolate names were taken already so it came down to Ruth's or Gabriel's……we had a clear winner".
With a cafe onsite, with both indoor and outdoor seating, it's the perfect place to visit for the experience of tasting and learning about the craft of single origin chocolate making as well as sitting down for a coffee or hot chocolate and indulging in one of their many delicious home made chocolate delights.
We're talking cakes, gooey chunky choc chip cookies, ice-cream and more….all made by Ruth onsite. The hardest part will be deciding what to order!
Nestled amongst the bush, just off the busy Caves Road, Gabriel's shares good company with House of Cards and the renowned Chows Table. With plenty of grass and gardens for the kids to explore and burn off energy while the adults take some time to enjoy the offerings.
With a couple of exciting new additions to the store, coming soon, this is definitely my new favourite location to visit …… and indulge!
Local Advantage members can now enjoy 10% OFF all cafe & Gelato purchases (up to $50). Make sure to tell the team you have Local Advantage, redeem your offer and add your savings.