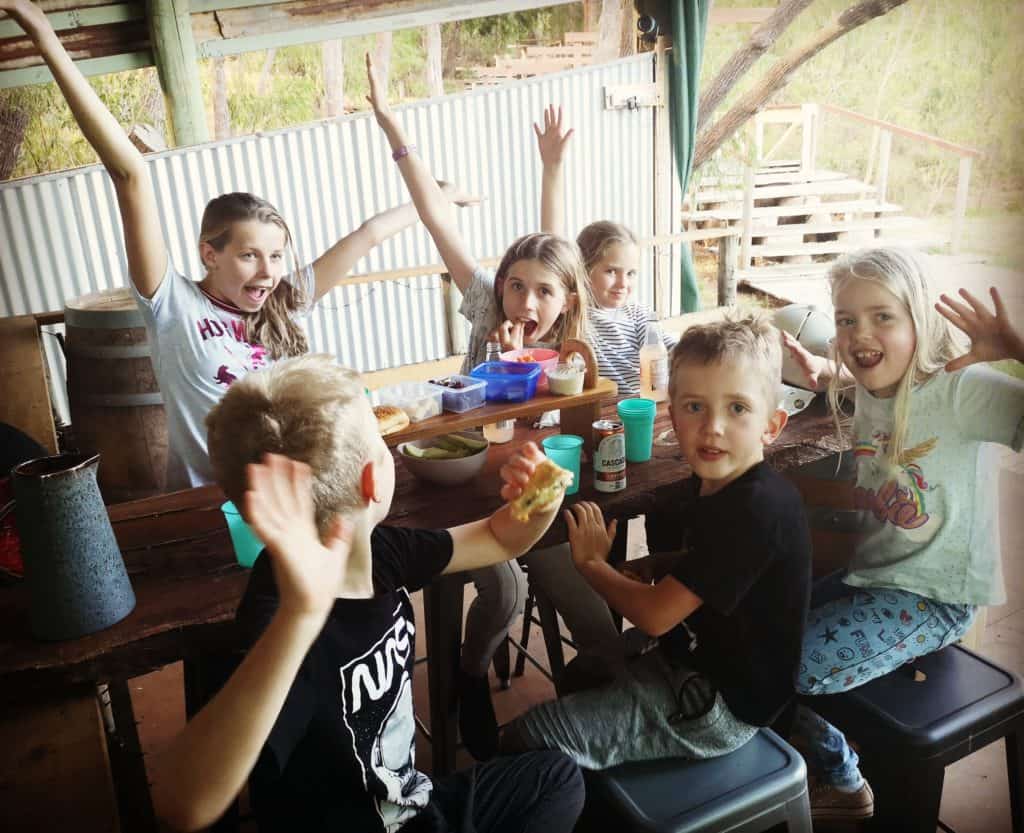 I have pulled together a guide for Local Advantage Members to use as inspiration and save money in the South West – including Bunbury, Busselton, Margaret River, Dunsborough and the surrounding areas.
All the offers below are subject to change and may have important terms & conditions – please check your app for details. Advance bookings are recommended.
Enjoy the savings and thanks for supporting local business, I hope you find this useful.
Louise Robinson (founder of Local Advantage, SW local and mum of three)
1. Gravity Etc
My kids ask me almost daily if we can go to Gravity, so I have started with this super fun, easy and energetic activity. This locally owned and operated indoor trampolining centre in Dallyelup (nr Bunbury) is always a hit with kids and parents.
Local Advantage members receive the 2nd hour free (subject to availability).
2. JEWEL CAVE | LAKE CAVE | NGILGI CAVE | MAMMOTH CAVE
Photo credit: Elements Margaret River
Your Margaret River Region is as spectacular underneath the ground as it is on top. Local Advantage members save 15% off Adult, Child & Family passes (Online bookings only). Check your app for the coupon code.
To help you choose I recommend reading this great article titled Which Cave is Best For Me
3. CAPE LEEUWIN LIGHTHOUSE | CAPE NATURALISTE LIGHTHOUSE
As the tallest lighthouse on mainland Australia, Cape Leeuwin Lighthouse is a must-see attraction. This historic lighthouse is situated just south of Augusta, at the tip of a spectacular peninsula – where the Southern and Indian Oceans meet – the most south-westerly point of Australia.
Only 13 kilometres from Dunsborough, the Cape Naturaliste Lighthouse is one of the most popular attractions in the Geographe Bay and Margaret River Region. Easier than most lighthouses to climb, the lighthouse tower, and the restored cottages reveal the fascinating maritime history of the Cape region. This beautifully restored heritage precinct includes the period-themed Lighthouse Keeper's Cottage Cafe, offering delicious coffee, refreshments and light lunches.
Both lighthouses are open 9:00am – 5:00pm daily (closed Christmas Day) with guided tours departing every 30 minutes, on the hour and half hour. Local Advantage members save 15% off Adult, Child & Family passes (Online bookings only).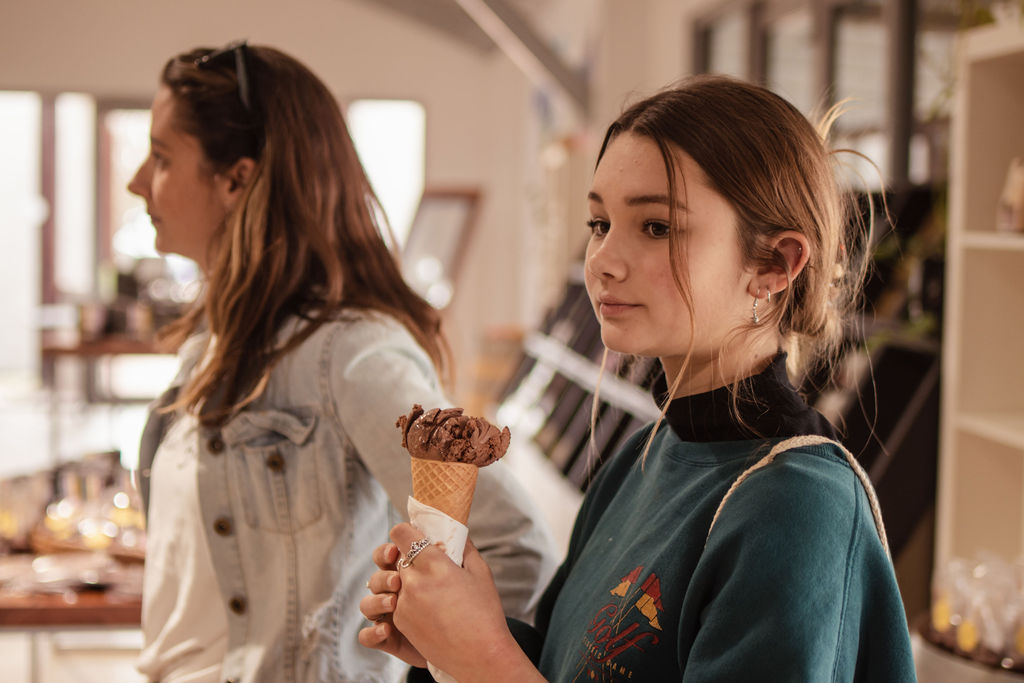 Gabriel Chocolate transform the humble raw cacao been into delicate, smooth and multi award-winning chocolate. Western Australia's first bean to bar Chocolate Maker. They are Champion Chocolate Maker AND Champion Dairy Producer (for the gelato). The cafe offers all things chocolate made fresh from our own chocolate – famous choc chunk cookies, cakes, tarts, hot chocolate, coffees and iced drinks… Or try our award-winning gelato made from all natural ingredients.
Local Advantage members enjoy 10% off café and gelato purchase.
Ok so I must admit that I get a bit squeamish with reptiles but the kids love it so I put on my brave hat when we visit this interactive reptile house! This is an indoor activity so perfect for rainy days. Located in Carbunup just off Bussell Highway.
Offering a unique educational experience, from venomous snakes and spiders to fork-tongued lizards and large constricting pythons. Fun and Safe Environment to 'enjoy' Python Cuddles, Critter feeding with lots of photo opportunities.
Local Advantage members save 10% off entry fees.
Explore the website for special feeding times and talks: https://www.discoverdeadly.com.au/
This ropes and zip line course is suitable from 4years upwards (different courses for different ages) PLUS Next Level Monkey Biz has a great play area and cafe for younger children and spectators. A brand new mini zip line has just been added!!
Support this new business and have some next level FUN!
Amazing money-saving offer for Local Advantage Members: Buy 2 single session passes and get the 3rd FREE (check the LA app for conditions).
Located adjacent to Clancy's Fish Pub Dunsborough (where LA members save 10%) they make for a perfect day out combo!
Are you up for a family challenge? A perfect activity for families with older children. Located in Bunbury, at Solve It! Southwest you will find a choice of three Real Escape Game Rooms. Specifically designed to challenge your mind and test participants mind and wits.
The Local Advantage offer is only $25 per entry (ONLY available on Fridays & Sundays). Good luck!! For more details visit http://solveitswreg.com/
Safe, contained indoor fun for the kids to burn off some energy while you relax in the Muffin Break Cafe.
Local Advantage members enjoy $8 entry on weekdays (saving up to $5.50) AND you get bottomless coffee (free refills) at the Muffin Break cafe inside. Happy days 🙂
Always a favourite whatever the weather and they have just expanded the maze to add new fun challenges. You can literally spend all day here and it is such brilliant value with so many free activities. The food at the cafe is really good (for all ages) and the portions are generous so no one will go hungry.
Local Advantage members enjoy 25% off maze entry! 10% off puzzles!
10. Dunsborough Lakes Golf Club
Starting your children with golf may be one of the best things you can do for them. There's so much children can learn from the game on a physical, social and emotional level and so many benefits they can gain from spending time on the green.
These benefits can have powerful and long-lasting effects on your child's development right through to adult years.
Local Advantage members save 25% on 2 or more large buckets of driving range balls. All equipment is available for hire. Find out more: https://dunsboroughlakesgolfclub.com.au/
11. VISIT A BREWERY
Seriously, how lucky are we to have such an amazing selection of Breweries in the South West?! The food is great, the beer is fresh and they all have fun options for children to play – everyone wins!
Local Advantage offers vary at different venues so check the conditions at these top locations:
Bootleg Brewery
Brewhouse Margaret River
Bush Shack Brewery Ferguson Valley
Black Brewing Co
Cheeky Monkey
Eagle Bay Brewing Co
Occy's Brews Dunsborough
You'll love the endorphin rush, the kids will love the challenge – everyone will have a ball!
Forest Adventures South West offers adrenaline-filled fun on high ropes courses and flying foxes, set high among the majestic trees of the legendary Ludlow Tuart Forest. This amazing adventure park spans eight acres of unspoiled natural bushland. Six huge courses combine rope and wire challenges to provide two hours of pure fun!
Local Advantage members enjoy 15% off everything! *ONLINE bookings only*
13. The Beach Shack by Busselton Jetty
Located next to the amazing Shipwreck playground on the Busselton Foreshore. It is perfect for a family picnic or treat. Busselton Beach Shack Takeaway is a quality cooked to order takeaway at Busselton Beachfront overlooking the Busselton Jetty, grab a snack at the shack.
Local Advantage Members enjoy a 10% discount off the total bill up to $30.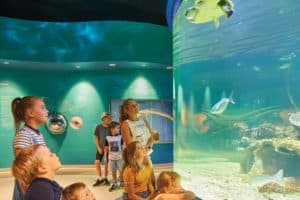 14. Dolphin Discovery Centre Bunbury
The Interpretive Centre showcases a colourful range of themed fish and coral aquariums and we love the amazing 360-degree Digital Dolphinarium. Expect an immersive experience, with activity centres, interactive displays, feeding programs and tours that appeal to all age groups.
Just 100m along the foreshore is the Wardandi Boodja, a five and a half metre steel bust which takes pride of place at the Koombana Foreshore alongside a fantastic playground. A perfect day out!
Member offer: 15% entry to the Dolphin Discovery Interpretive Centre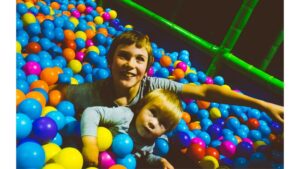 15. Little Monsters Play Centre Busselton
Locally owned and operated this friendly play centre is a haven for young children. Featuring 3 separate play areas for babies, toddlers and bigger kids. The lovely cafe has a good range of options and most importantly good coffee!
Member offer: Pay for one entry and get a sibling in for half price (9am-3pm) & One FREE hot drink with any paid entry.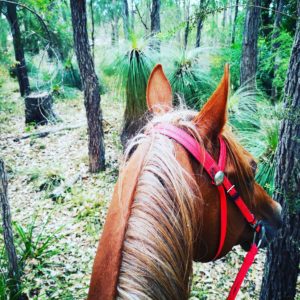 16. The Humble Horse – Horse riding lessons
Make memories with lessons, trail rides, pony rides conducted on beautiful well-trained horses and ponies. Located in Metricup.
Member offer: 10% discount when you purchase any block of 10 horse rides
17. The Par 3 Golf & Mini Golf
Picturesque, shady and refreshingly laidback, The Par 3 Golf and Mini Golf offers fun for all levels.
Situated on the historic Old Broadwater Farm in Busselton, the Par 3 offers keen golfers, holidaymakers and families alike nine lush, shady fairways and turf greens, as well a newly constructed Mini Golf Course. It's real golf, at a holiday pace, right on your doorstep.
The course has recently come under new management, with the quirky A-Frame clubhouse lovingly remodelled to take full advantage of the shady, woodland it sits in. As well as offering full club hire services, the clubhouse serves quality Margaret River Roasting Company coffee and food to golfers and – just as importantly – Busselton locals on their morning walk through the peppermint trees.
Member offer: 15% off Golf & Mini Golf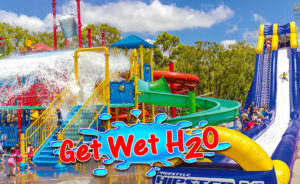 18. Xcape at the Cape Fun Park
Just a short drive from Dunsborough is the much loved Xcape at the Cape Fun Park. Offering a sprawling park area with exciting rides and activities that keep the children engaged and active while allowing them to make friends all at the same time. There is plenty of shade, seating and a varied cafe menu to keep energy levels high!
Member offer:
20% off all combos Weekdays (Monday to Friday), 10% off all combos – Weekends (Saturday & Sunday), 10% off all Cafe Menu Items (excludes ice cream and alcohol). Not to be used in conjunction with any other offers/ discounts. Opening hours subject to change.
Want to explore more? Click here to view all our offers
My business is build on your referrals – please tell your friends they can join Local Advantage from just $14.99!
_________________________________________________________________________________________________________________
Copyright © 2021 *Local Advantage, All rights reserved.
Contact us:
info@localadvantage.com.au
Louise Robinson 0433 115969