Contact this business
226 Naturaliste Terrace Behind Bungalow down the driveway DUNSBOROUGH WA 6281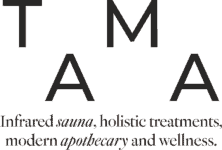 Local Advantage Exclusive Offer
10% off Treatments, Infrared Sauna & Products
Offer Conditions
Not to be used in conjunction with any other offers or membership packages.
Subject to availability.
About Tama Wellness
Tama Wellness, a space for the body, mind and soul.
Welcome to our space. We're happy you found us. Tama was created for you, our community, a place you can escape from the world and enjoy solitude and stillness. Our offerings are designed to relax, rejuvenate, and have you glowing from the inside out. It's time to feel good.
This offer is only available to Local Advantage members.